this is a How to, for removing and opening your stock gauge display
I rate this a 3 or 4 out of 10, 10 is hardest
I opened mine to add a LED in the gauge pod.
this is the finished product!!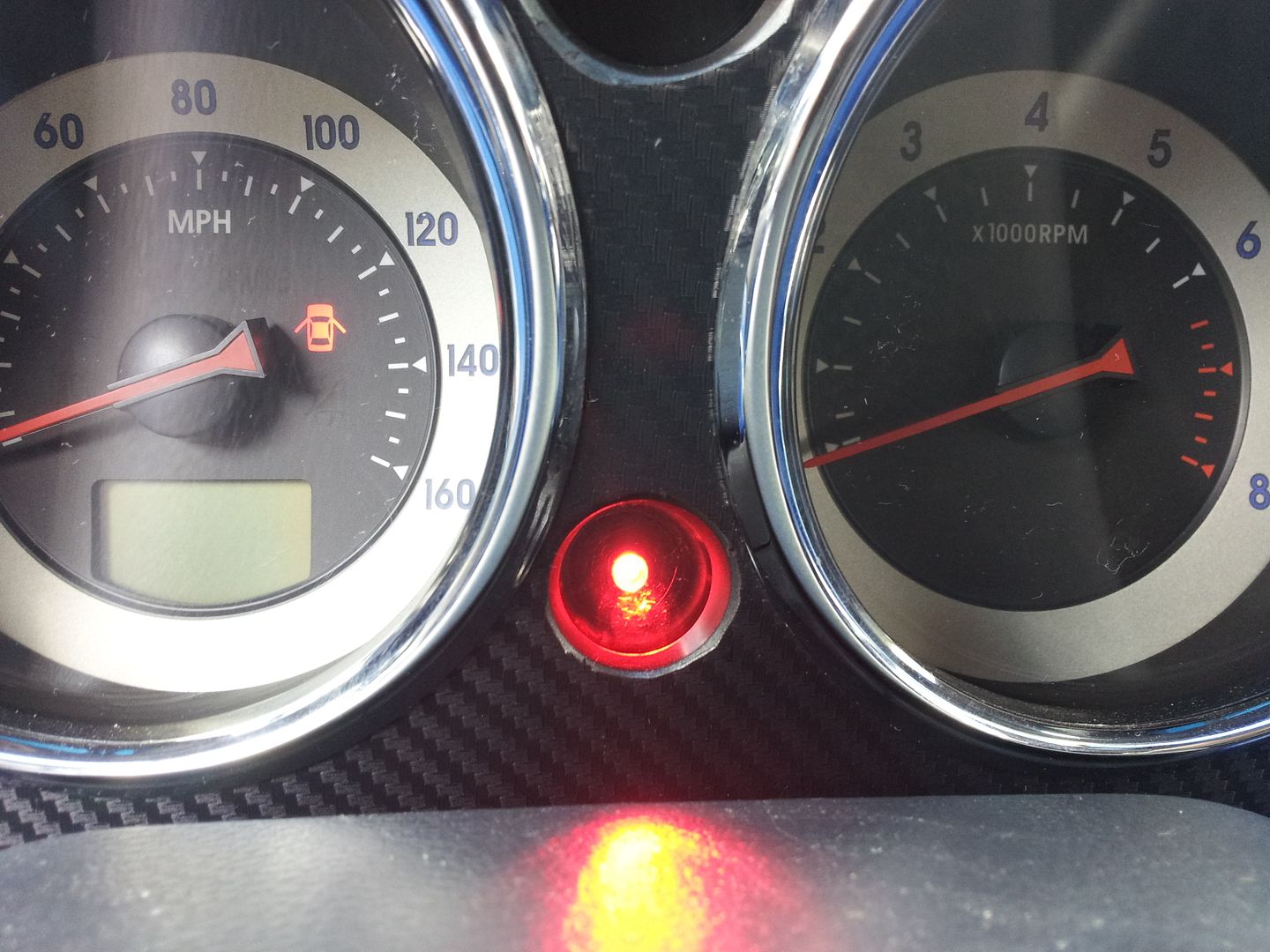 Removing the Gauge Display
First start by lowering the steering column as low as it will go, then lock it into place.
you will see this rubber piece right below the gauges,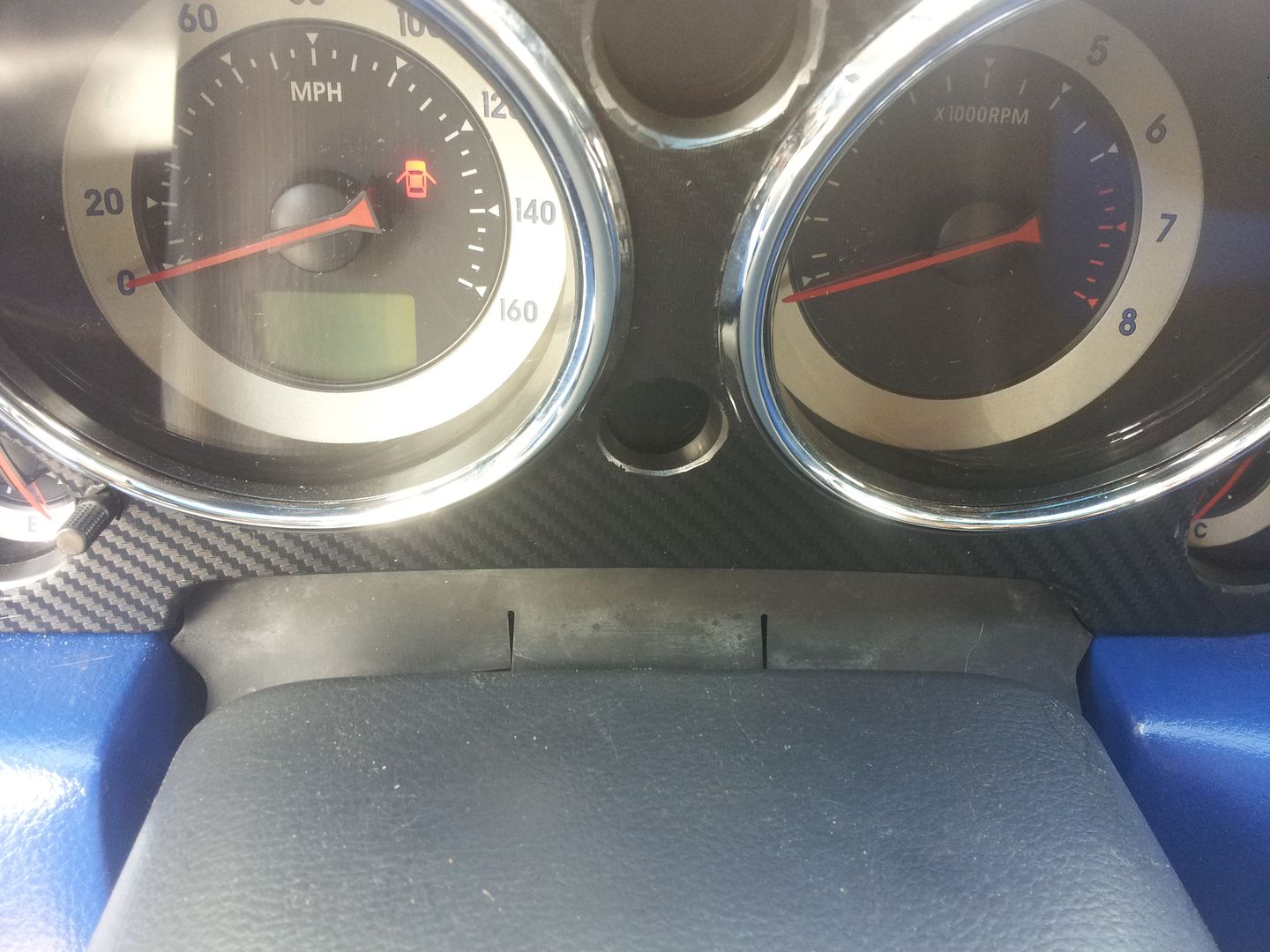 Lift it up on each corner and there is a Philips head screw on each corner, and remove them!!!
now pull on the gauge display till it pops out, and there is a connector on the back, disconnect it, then bring it inside to open up.
Opening the Gauge Display
Once you have it inside, make sure your counter/workspace is clean since you will have a open circuit board laying out!!!
Too start out, first behind the rubber piece that's on the bottom of the gauges, there are 3 little circle things.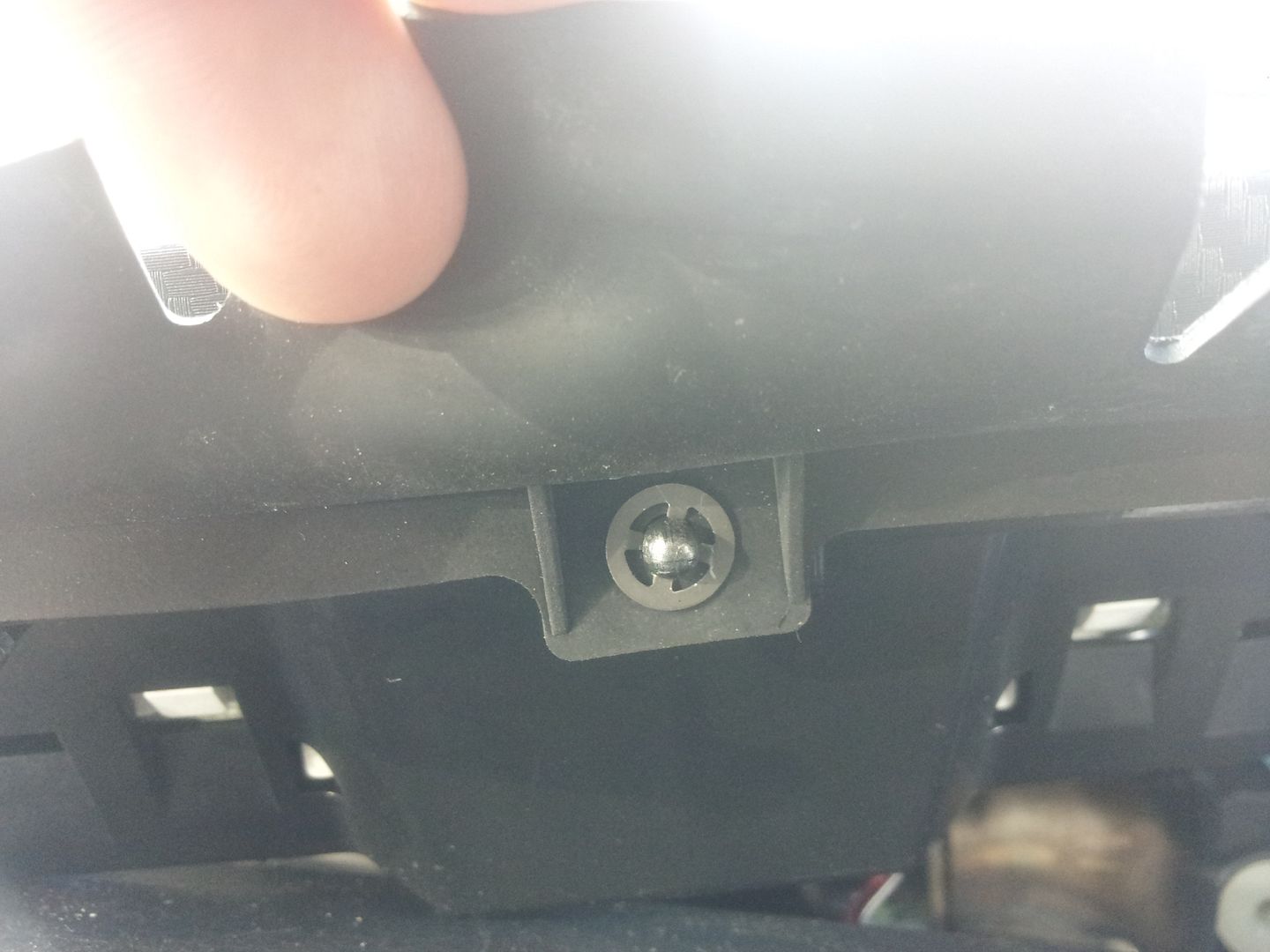 holding the rubber piece on, remove these with a mini flat head screw driver (be careful because they will fly off.)
then set them too the side
next flip the gauge pod over, and there are 3 screws, one top, and one on each side.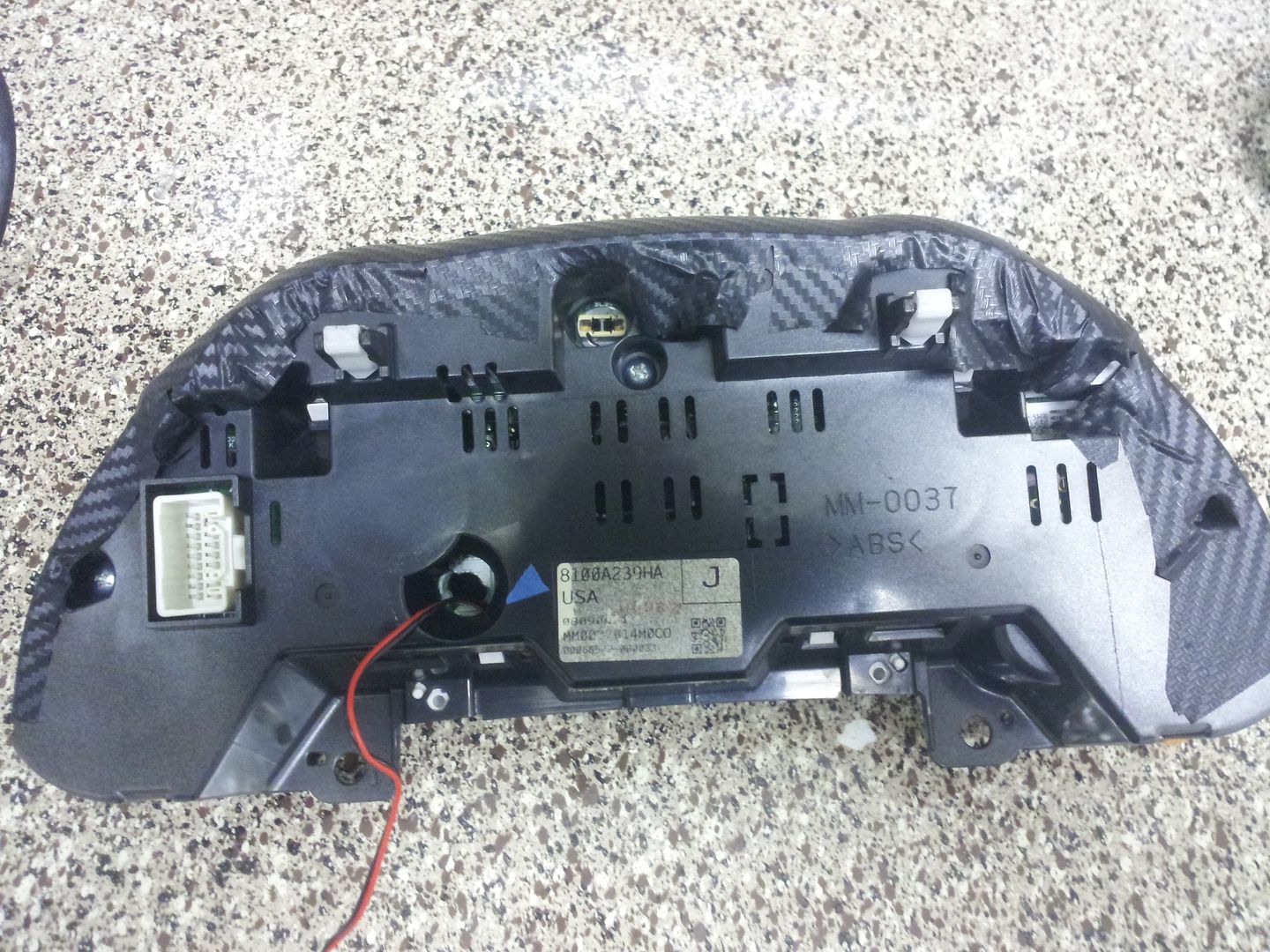 remove the 3 screws, and then set to the side.
Now that the 3 screws are removed, there are little bitty white clips on the back, and on the side.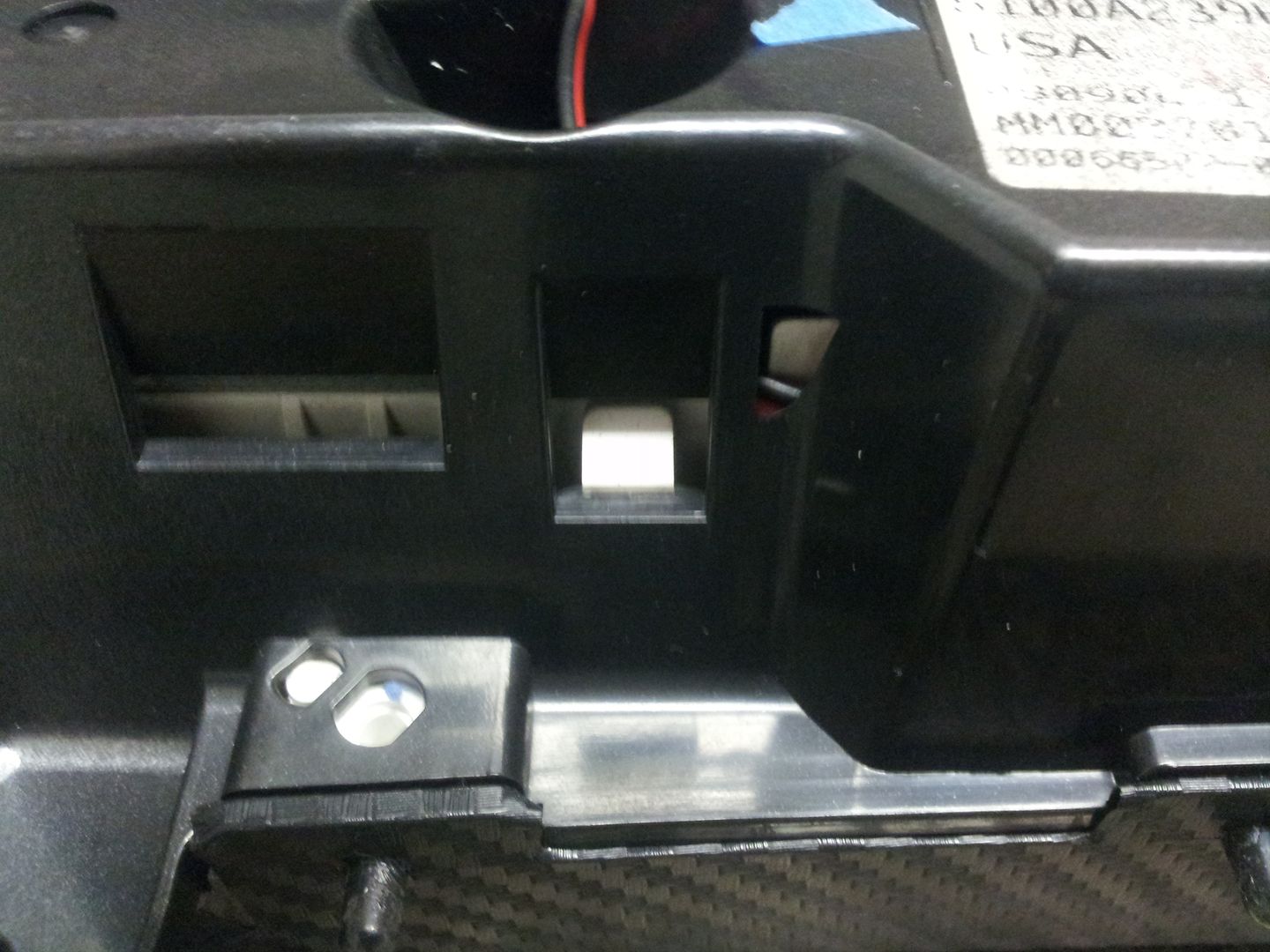 push these in, and pull the cluster out of the case.
now you will remove the face plate, from the cluster.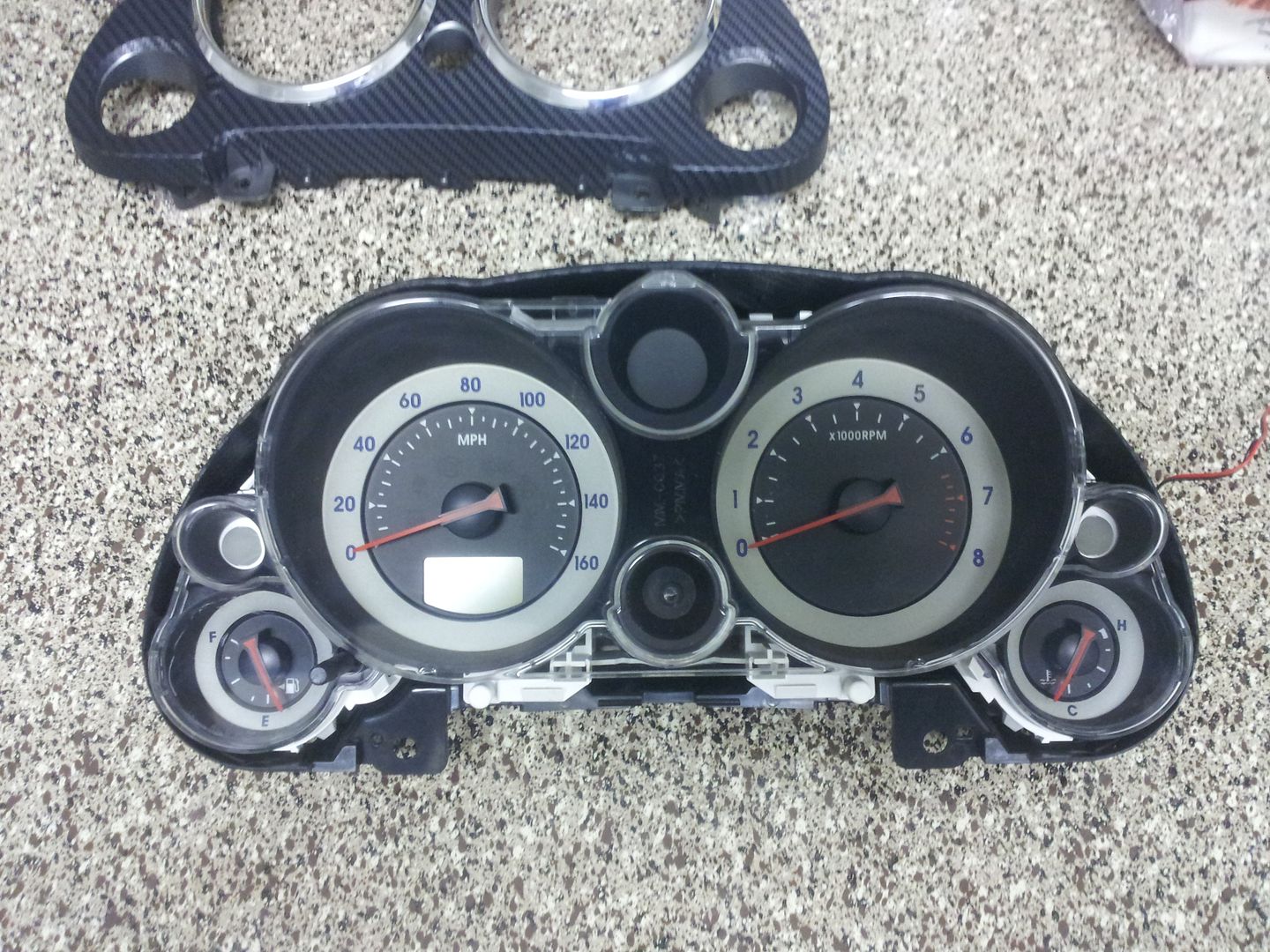 now to remove the clear plastic piece and black piece from the circuit board, you will press these in same as the last step,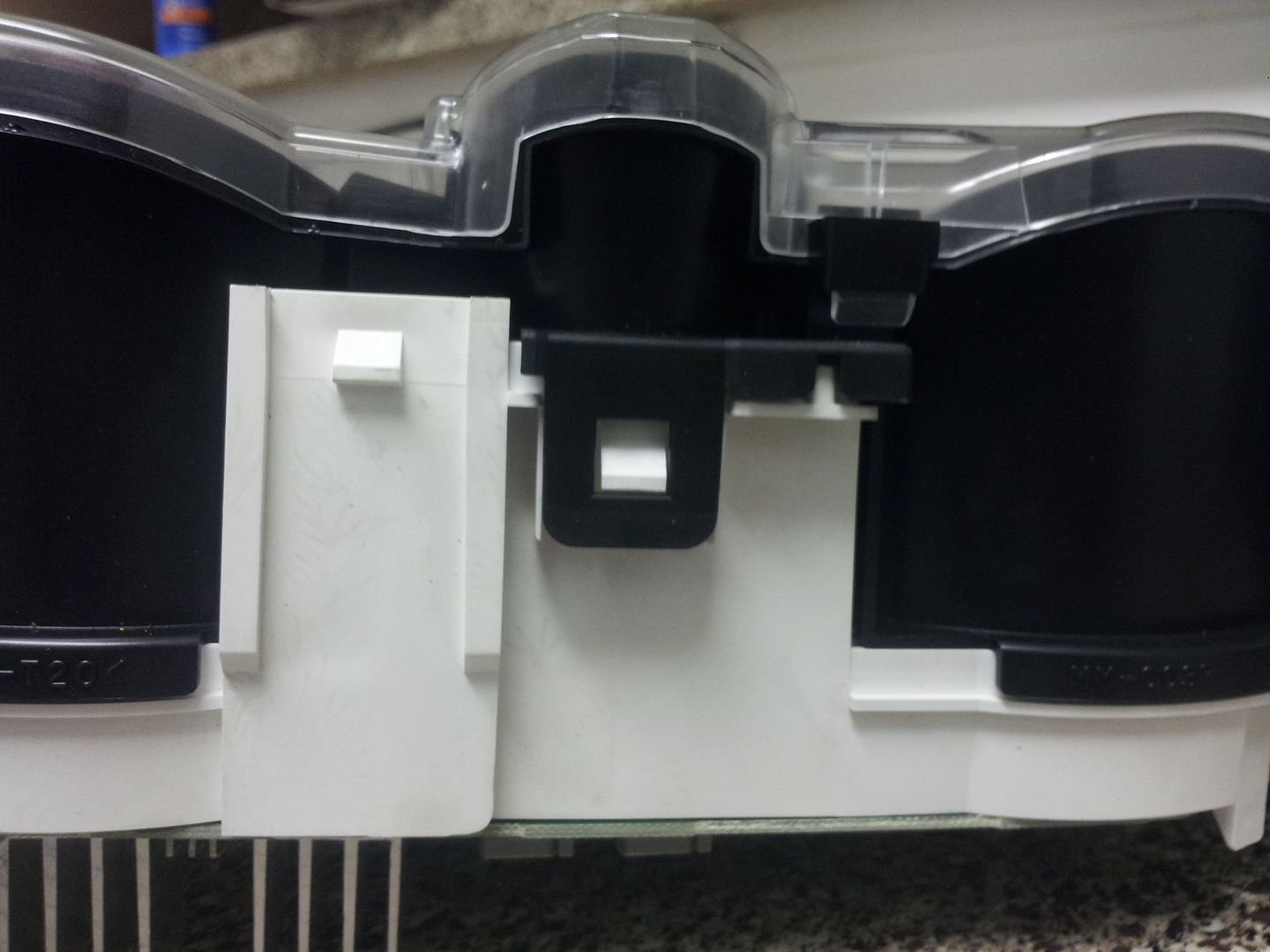 but be very careful when separating these, with the mileage reset button.
now to remove the clear plastic piece from the black piece, press these in and then separate.
and now you should be here for what ever projects you want to do!!!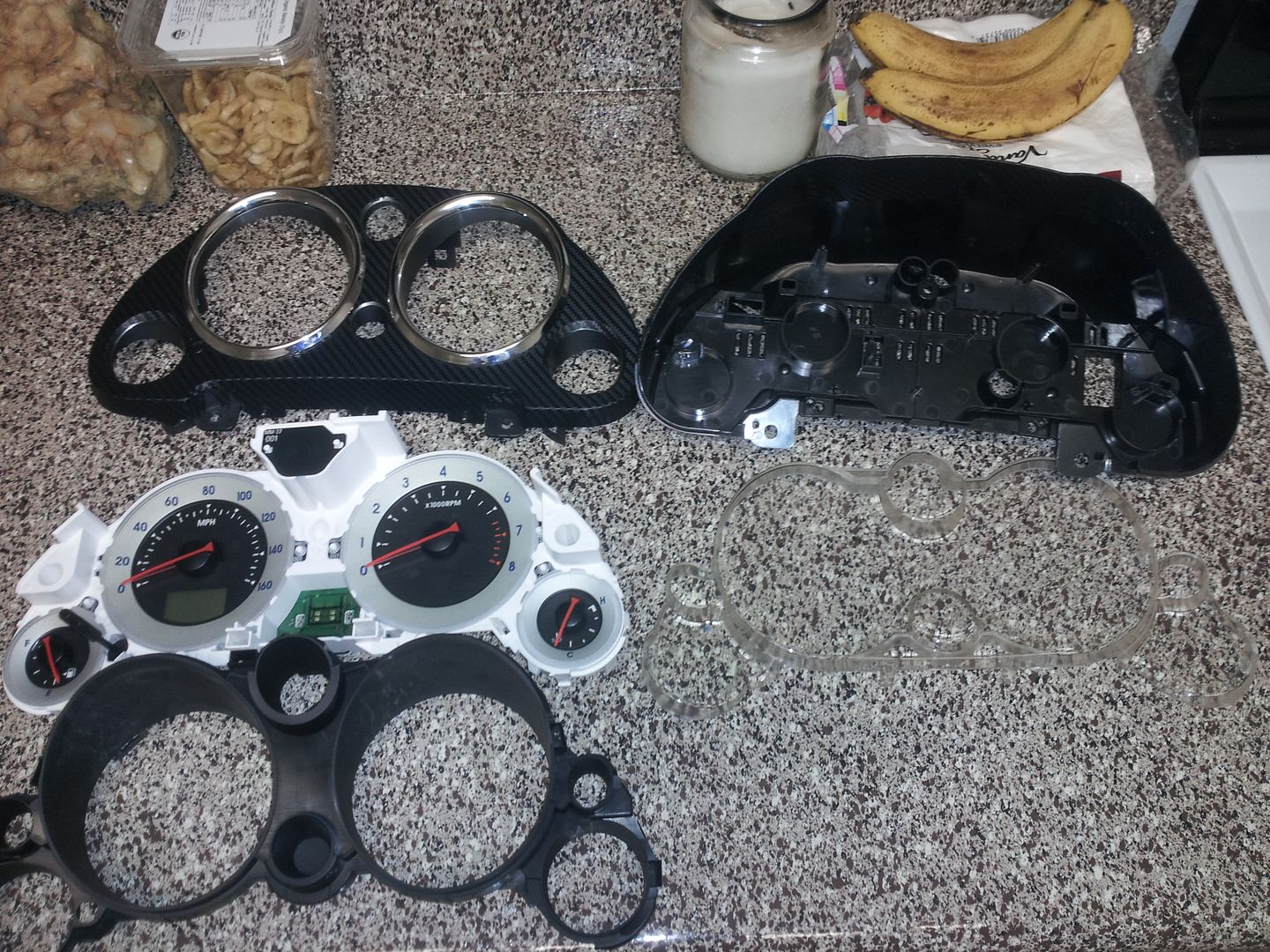 for me I installed a LED, where the shift Icon is for automatics, for us manuals, its just blank.
Installing LED
first mark the whole where you want it
then drill and place the LED in the spot, I used a dab of super glue on the back to make sure it stays in place
and now you are ready to place it all back together,
this is where I ran the wire threw this little cubby hole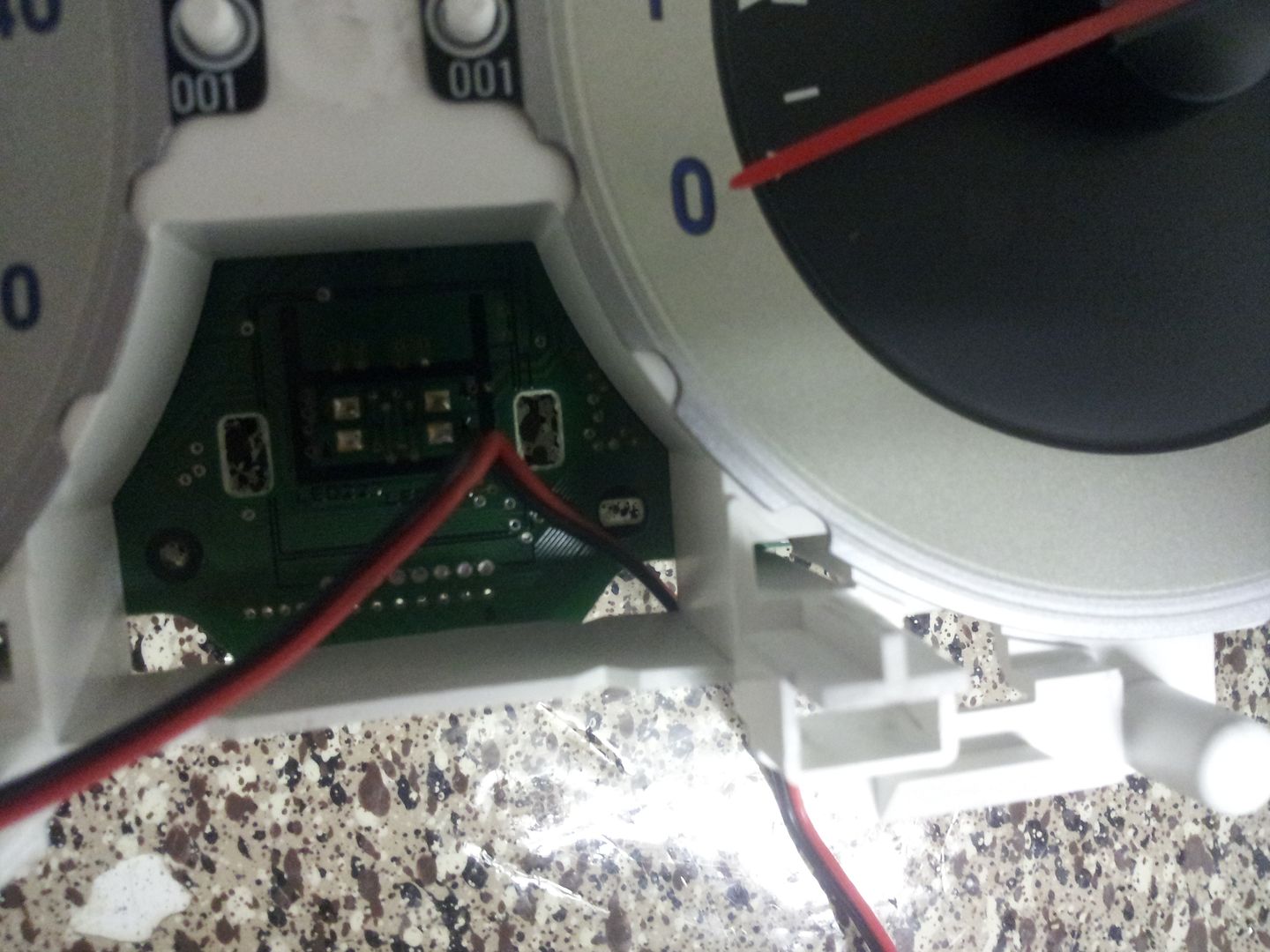 and then ran the wire threw this hole out the back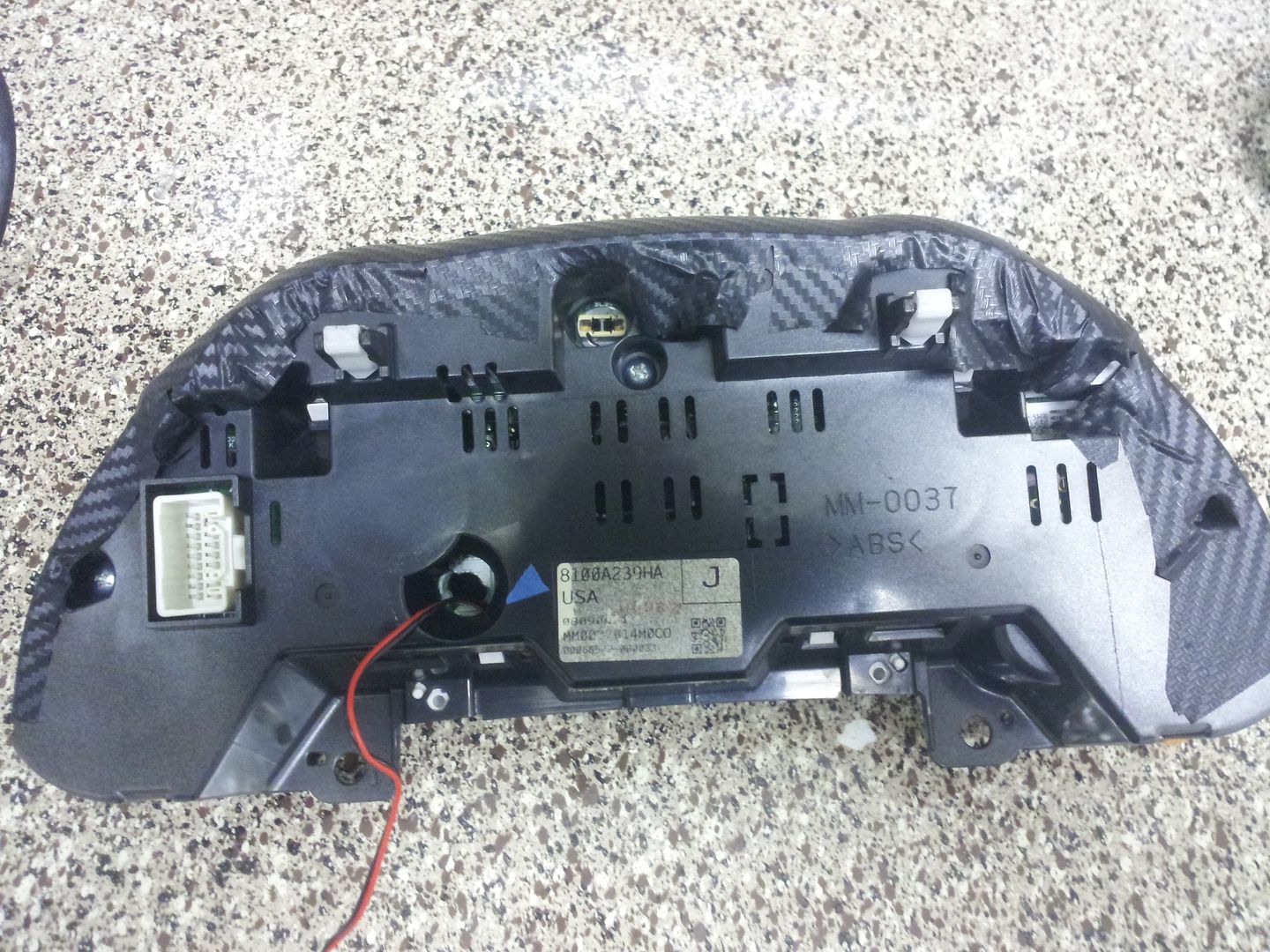 my LED is used for when my addition fan kicks on, it will light up that LED,
the fan is on a adjustable thermostat, set to 210+F so basicly as a fell safe for overheating.
comments appreciated!!!
and mods can you move to right section please