McCormick Place
2301 S Lake Shore Dr,
Chicago, IL 60616
Still one of the best Auto Shows you can attend.... In a City that is just as spectacular!
February 13th-15th - 2015 Chicago Auto Show Meet
Will be heading out of here around 10 AM by the Big Blue Dodge on Friday morning and getting into Chicago around 3/4/3:30ish PM Chicago time (
**
Depending on how Baby Bear is doing and if she will let us leave when we want), Friday night dinner & or Drinks for those who are die hards and want to meet up early..
As years past, I'm not filling the weekend with a huge ass schedule, but a nice fun weekend to see some new cars, hang out with good friends, have a drink or 2 and come back to a city that we love so dear!
Hotel -
We will be staying downtown again this year but at a different location... Last year we have stayed at the at theWit Chicago - A DoubleTree by Hilton Hotel, but the hotel was completely booked this year, so that is out... Other than a little mishap with the "Rent-A-Cops" we had a great time and
State & Lake
was a blast... Chaos doesn't remember walking back to the room.
.
This year it is at the
Hilton Garden Inn Chicago Downtown/Magnificent Mile
Booking will be done through
Hilton Garden Inn Chicago Downtown/Magnificent Mile : Phone - 312-595-0000
Instead of booked off of Hotels.com like yester years for those of you who might be interested in hanging out for some after party fun.... Loco and I figured we would try the "Actual" Hotel to see if they could price match... and did they ever!!! Hotels.com price was $130.00+Tax, the Hotel (for a block of 10 rooms) it is
$119.00
Per night (1 Room, 2 Queen Beds). Call the number above and tell them you are part of "Club 3G" and you would like to book one of the rooms in the block, use conformation number "
3164520263
" to secure your location. So if you are thinking of staying, that would be a good deal... Save some money and get with another member, makes booking a lot better on the pocket book.
**DRINK INFO**
Also, like last year we partook in a few "After hour beverages) and landed in State & Lake at the Wit, this year
Smokey Joe's Bar / Weber Grill
is our inhouse bar/pub/tavern attached to our hotel... and is a skip from our Brew Pub we will be attending Saturday night for dinner.
Directions for walking
**PARKING for HOTEL** For those of you driving in, we will be parking around Loco's Old School which has free parking (Hotel Parking, Self parking: $45.00 per (7'2" height limit,) Valet: $61.00 per (In/Out Privileges) ), close to the Blue Line to the Hotel yet again! The address is available for those who are coming in and wish to park/meet up with us Friday night... Either contact Loco or myself for the info.
Friday Night / Saturday -
* Friday / Friday Night events are as follow or fly by night; as we will be arriving into town again around noon/1/2ish PM time and will be heading to the hotel to settle in and unpack. Later evening we will be taking the Red Line back up to where our vehicles are parked (1345 West Argyl St.... FREE PARKING!) to a place of Loco's choice (Vet Chef, so it is always good food). If you plan on coming in early to hang out, get a hold of either me or Loco and give you directions.
*
Heading to the Show Saturday at 1:00 PM
after breakfast at (
Beef & Brandy
- 127 S State St) **
SUBJECT to CHANGE
**. When Ada's Famous Deli closed after attending Saturday Show breakfast for the past 5 years, we decided to move to B&B. After a few comments last year this location maybe subject to change, but we will update you as of such. If you are planning on meeting up with us for breakfast, we will be meeting at our Hotel around
10:00
AM to then head out (
Directions to Beef & Brandy
)... We will probably take the Red Line down. There is a
parking garage
off of
5 South Columbus Drive
(Millennium Park Garage)(
Directions from parking to breakfast
) and is a perfect place to park if parking at the McCormick Place ($20.00 parking if I remember correct) isn't an option for you. If you want to park closer to the hotel and meet up with us,
Chicago Parking Map.com
has a number of locations in which you can choose from. After breakfast we will be taking "
the Bus
" (unless you drive to the McCormick Place) to the show. We tried it last year and it was a direct route to the show, fast easy, and warm. :yesway:
Probably going to spend a few hours at the show and then head out to dinner at the Rock Bottom Brewery...
Rock Bottom Brewery


1 West Grand Ave.
Chicago, IL 60654
Directions
Note
- I will be calling and making a reservation for our group once I complete a head count at the show. If you are driving separately then you might want to take down the address above.
As of Right Now
......
*Sunday (for those of you who are staying/close) we will probably meet up at
Wildberry Pancake Cafe
to have our famous "Fair well Breakfast"...
130 E. Randolph St.
Chicago, IL 60654
Directions
Thread....as always... will be updated/changed for times, eat locations, fun as the event draws closer, but this is a pretty fair outline of what the weekend will hold. Everyone is welcome to come and hang out, but no one is expected. Please post up if you feel this is something you would like to do and I will add you to the list.
*
This will be an official Club event, club attire is encouraged, but not required for the event. RUMCHATA is required to be brought by each member!....as we run out too fast.
Attending Auto Show
1. Iceman99turbo, Mama Bear, & Baby Bear :
Hotel Booked
2. Loco :
Hotel Booked
3. mk3rider :
Hotel Booked
4. 3gEclipse86 : ???? Maybe ????
5. Blue0588 :
6. tHEpRINCE-GT :
7. db00eclipse :
8. Voodoo : ???? Maybe ????
9. Drunkoffjuic : ???? Maybe ????
10. Chaos22 & OkeDoke23 :
11.
12.
13.
14.
15.
16.
17.
18.
19.
20.
More info to come, Dinner, After Party, Sunday Farewell Breakfast
.......... While you wait....
GLR's Finest!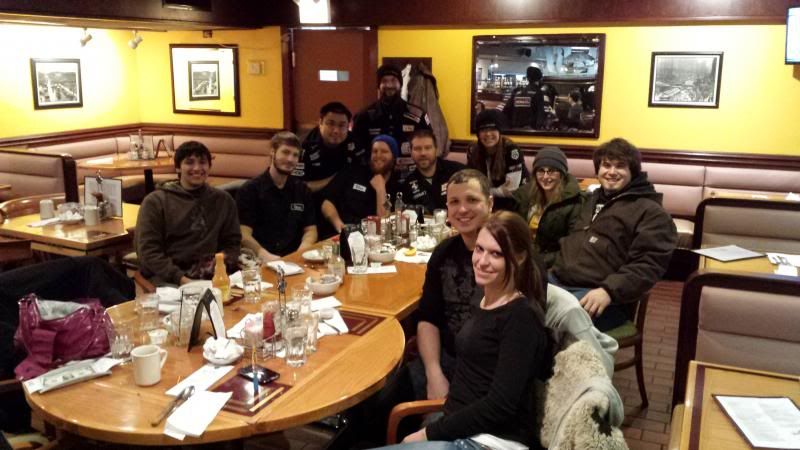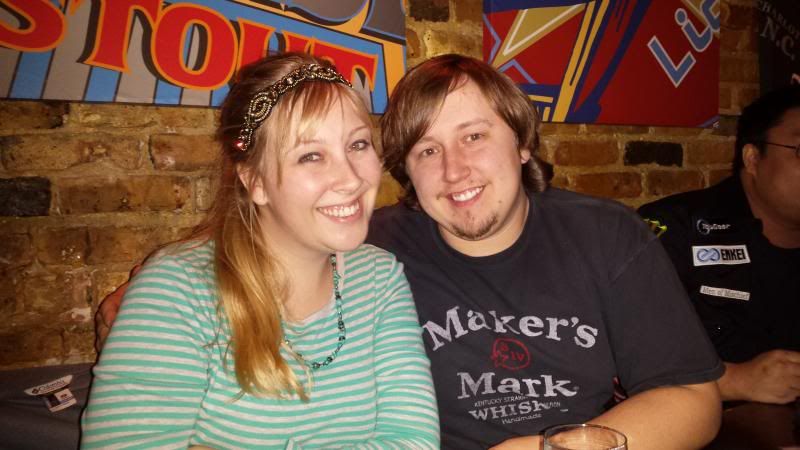 Please Post Up If Your Hotel Room is Booked!
!! This way I can add you to the list and keep track of room. :yesway: